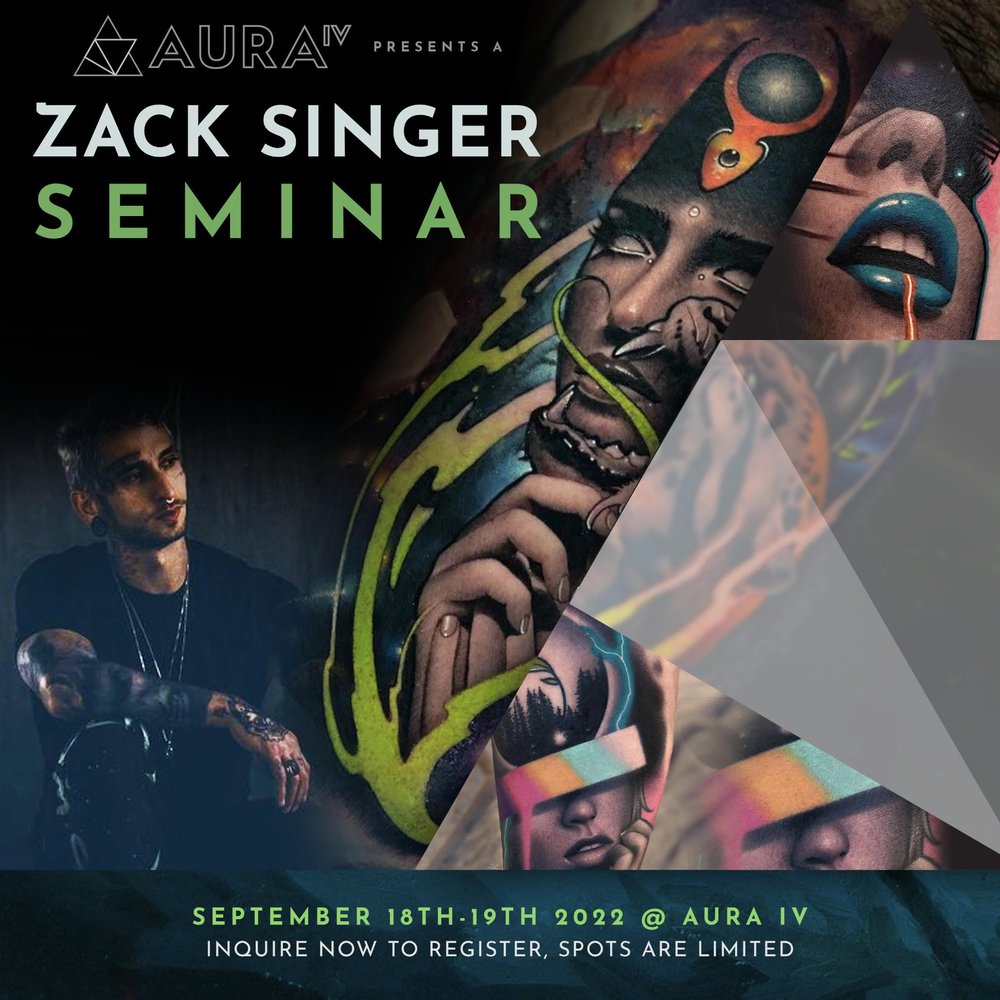 Summary -
In this two-day seminar, Zack Singer will be demonstrating his unique style and tattoo approach of surrealism during a full day of live tattooing where attending artists can get up close and personal during the process.
Questions are encouraged, as the goal is education and we encourage every artist to get the most out of this event.
On day-two attending artists will use the exact seminar design from Zack Singer for fake skin application and hands on instruction from Zack Singer and his approach to tattooing.
What's Included -
-Standard Tattoo Setup Materials
-Synthetic Tattoo Skin
-Exclusive Aura IV/Zack March Collab
FK Irons Machine Giveaway -
-Each Artist will be entered into a raffle to win an event exclusive FK Irons Flux